Hong Kong coach Jorn Andersen was pleasantly surprised by the intensity his side showed in their opening Asian Games encounter against Uzbekistan, but said it would not be repeated in Monday's rematch.
Considered medal favourites at the start of the week, Uzbekistan needed a moment of individual quality from substitute Ulugbek Khoshimov to eke out a 1-0 win over Hong Kong, whose high-tempo approach and disciplined defence frustrated their opponents for 90 minutes.
Uzbekistan will point to the several fine saves by goalkeeper Tse Ka-wing, denying them a more emphatic victory, but Timur Kapadze's team should also have done far better with the chances they created.
"I was surprised that they [the Hong Kong players] had that in them for 90 minutes, because the only chance we have to compete with this level of teams, we have to fight, we have to press them and stress them," Andersen said.
"We tried to do it as good as possible, and the only thing was we couldn't create many chances."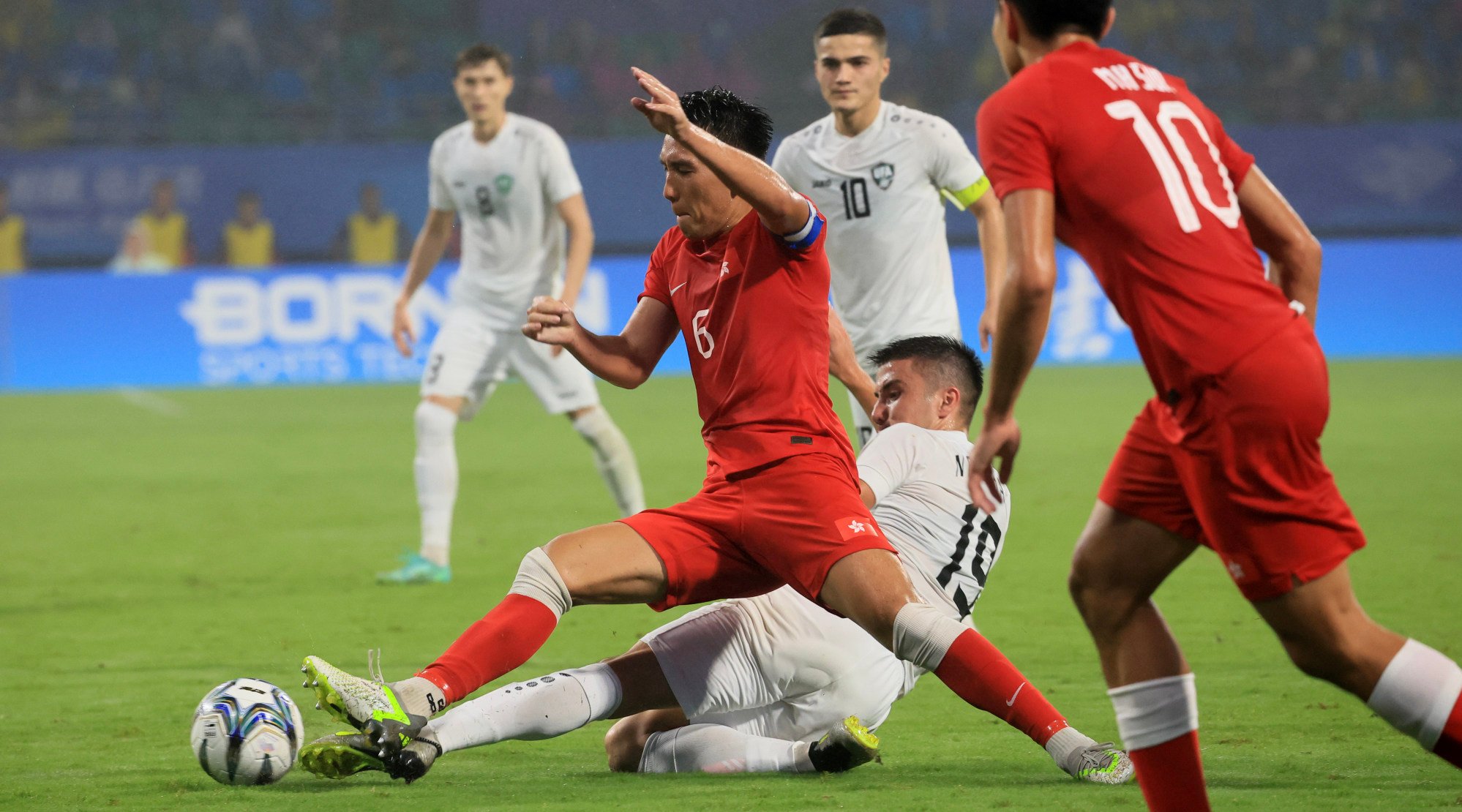 The condensed nature of the men's football competition means both sides play again, with the runners up facing either Japan, Qatar or Palestine in the knockout stages.
With his attention now focused on Wednesday's match, Anderson believed his group's two opponents will also concentrate their efforts on the round of 16.
"I cannot push them that hard again. I think they [Uzbekistan], and we, will make some changes on Monday.
"Our game on Wednesday is most important, we have to rest until then and try to get a good performance in this game. Maybe we will put some new players in on Monday, we might get a different result, but Wednesday is the focus."
Winning the group would leave Hong Kong an easier task in the next game, but that requires them to beat Uzbekistan by two clear goals, and Andersen is not willing to sacrifice a rested team chasing an unlikely outcome.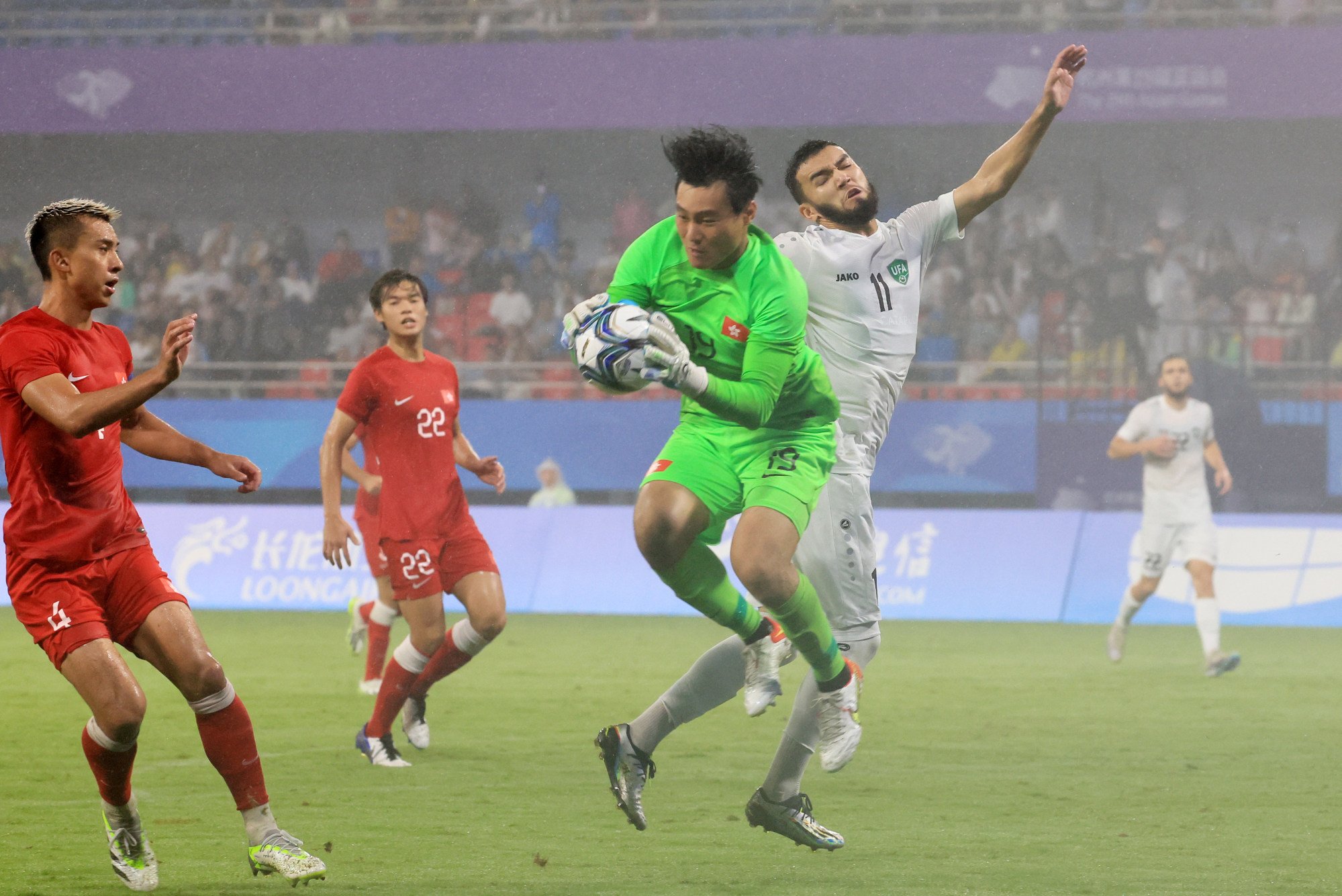 "If we had drawn 0-0 and we could win the group, then maybe on Monday we would have a chance, but no to win 2-0 is asking too much," he said. "Then if we cannot do it we are too tired for Wednesday, and this cannot be good."
Friday night's game yielded plenty of positive outcomes, not least in the performance of a defence led by Ellison Tsang Yi-hang and featuring forward Sun Ming-him at left back.
Sun's presence at the back came at the expense of much of an attacking threat, with Matthew Orr and Poon Pui-hin left to try and hit Uzbekistan on the break when they could.
Pushed upfront in the final five minutes, Sun sparked Hong Kong's attack into life, but his worth to this team against better opponents is in the stability he gives the back four.
"We don't have that many strong left backs in Hong Kong, and he played great," Andersen said. "He has a power from the back, he can push from the back, the way he played … I was very surprised and very happy that he could play a good game."


Read More: Asian Games 2023: Hong Kong football coach Jorn Andersen 'surprised' at team's