Titled "Night Market by the Sea", the bazaar will open every Friday and Saturday until October 14 from 5pm to 11pm.
Deputy Financial Secretary Michael Wong Wai-lun was among about 150 people who joined a night run along the promenade in support of the market.
One of the most popular stalls was operated by the brand Lam Heung Ling selling iced lemon tea for between HK$40 and HK$70, with long queues of thirsty customers.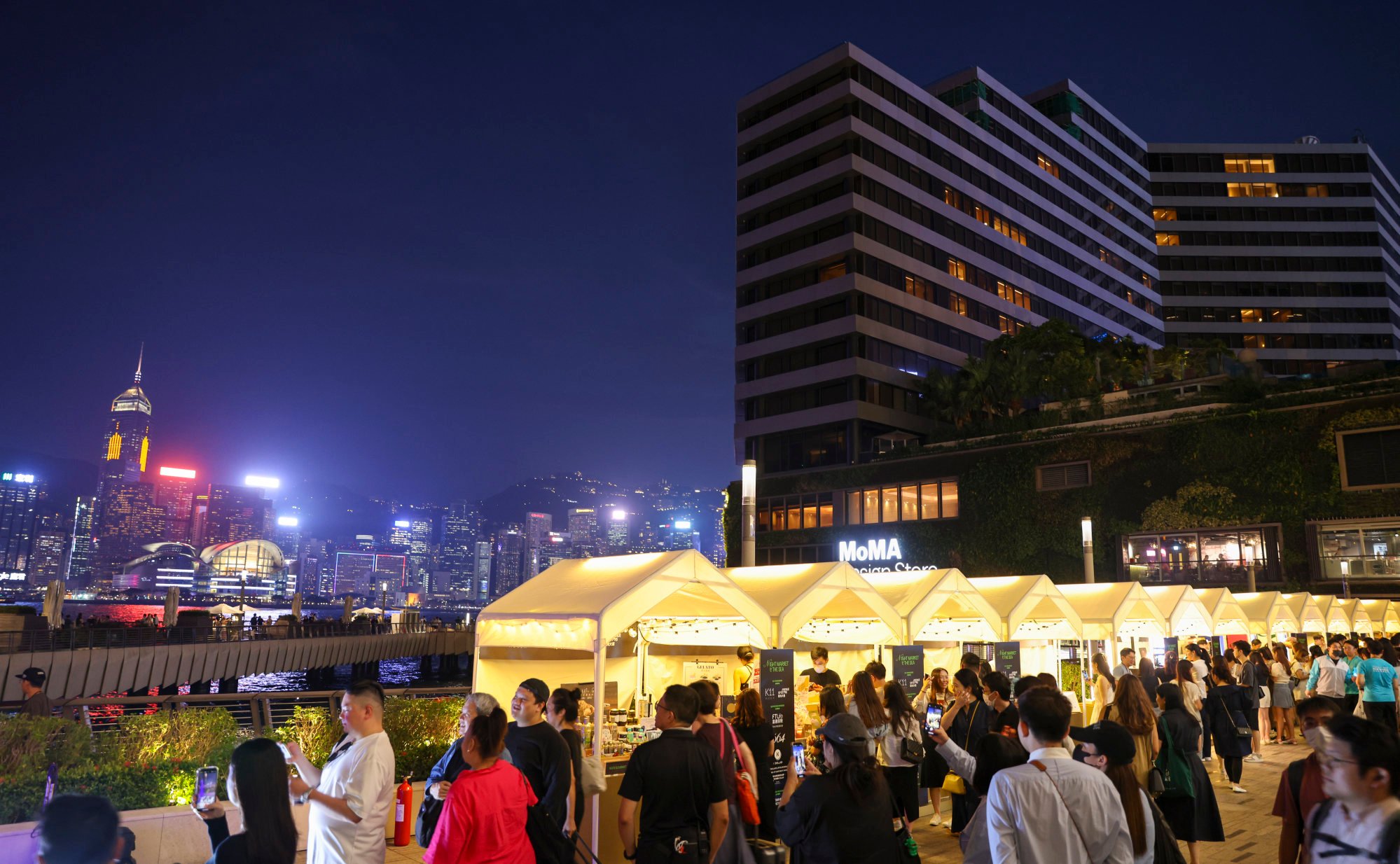 Among them was freelance blogger Alan Lam, in his 20s, who said the diversity of products at the bazaar was good.
"When you compare markets in Taiwan or Bangkok, it's about time for tourism in Hong Kong to heat up," he said.
Copywriter Christy Lee, 24, said she wanted to see different activities including performing arts and sports like the night run to engage more people, not just the night market.
But she added: "I appreciate the concept to revitalise the economy and get people out after work."
Stall operator Alice Ng, the marketing and sales director of Hexapi honey imported from Germany, said the pandemic had a big impact on sales, with business down at least 40 per cent compared with 2018, the year before social unrest rocked the city.
"We might not be able to make any profit, honestly, but at least it's another way to promote our business to new customers," said Ng, whose stall will be there for four nights to begin with.
Simon Wong Ka-wo, president of the Hong Kong Federation of Restaurants and Related Trades, said Tsim Sha Tsui was easily accessible, but he hoped the government would bolster bazaar operations elsewhere and strengthen promotional efforts.
"If there is a shuttle bus service connecting promenades and different places, it can help draw the crowd and make it a success. Or else, vendors will just quit if the patronage is not enough," he said.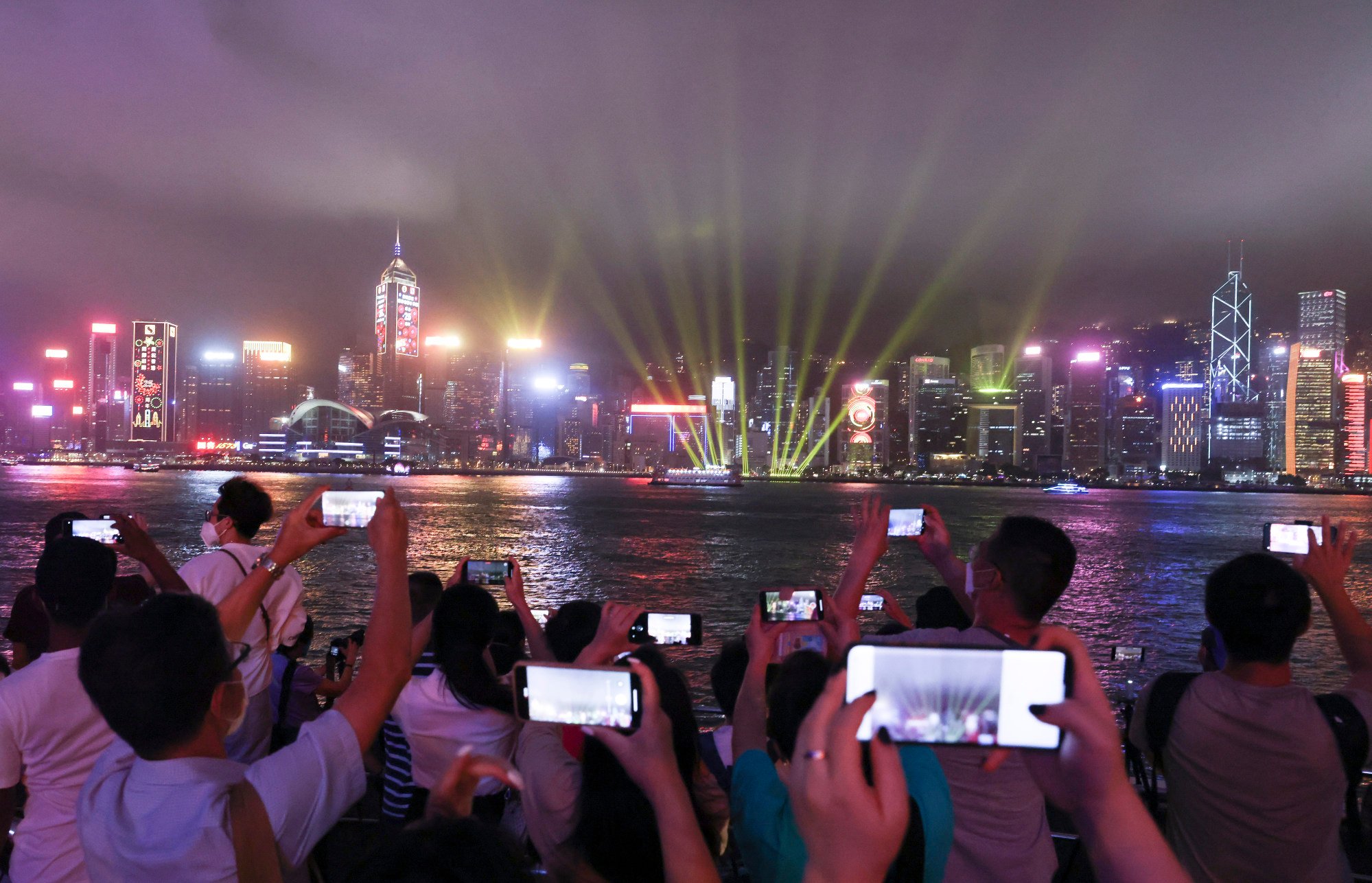 Wong added the government also had to draw up plans to avoid potential chaos if the transport network was overwhelmed.
He said giving out night market consumption vouchers would also help to stimulate trade and bring in the crowds.
Temple Street market, spanning Tsim Sha Tsui to Yau Ma Tei, will also take part in the campaign to kick-start the after-dark
economy
.
Street vendors had applied for a temporary licence to operate a food carnival from November to March, the Yaumatei Temple Street Association of Hawkers and Shop Operators said.
Raymond Chan Kam-wing, the association's chairman, said the section of the bazaar between Jordan Road and Nanking Street would feature 14 Hong Kong street food stalls and another six selling international cuisine, including Thai and Indian food.
Chan, who earlier said he hoped the government would allow open-fire cooking for fried food, said the association would use induction cookers instead.
"If we use an open fire, we will need to follow the regulations. Stalls will have to stay further away from one another but then we will have fewer stalls. It's not ideal," he explained.
"I…


Read More: Hong Kong's bid to bring back the city's nighttime buzz creates some good vibes