Nearly one year after Russia's invasion of Ukraine, the U.S. is increasingly focused on denouncing what it calls a "brutal" paramilitary group aiding Russian forces there.
The Wagner group is a private military organization run by an ally of Russian leader Vladimir Putin with tens of thousands of fighters, according to U.S. officials, and it has also operated in Syria and in various African countries.
Last week, the U.S. labeled the group a "significant transnational criminal organization" and levied new sanctions, while human rights observers this week said they suspected Wagner fighters were linked to the mass killing of people in Mali last year.
Government reports, statements from U.S. officials and insights from experts, as well as other sources, shed light on the Wagner group's history and goals, its alleged wrongdoings and its importance to Russia — in Ukraine and elsewhere in the world.
How is the Wagner group involved in Russia's invasion of Ukraine?
According to Catrina Doxsee, an expert on the Wagner group from the nonprofit Center for Strategic and International Studies, Wagner was first involved in the Ukrainian-Russian conflict in 2014, when Russia illegally annexed the Crimean Peninsula.
Today, there are an estimated 50,000 fighters from the Wagner group in Ukraine, White House spokesman John Kirby said last month.
Around 40,000 of the fighters are believed to be convicts, according to Doxsee, which could lead to more allegations of human rights abuses. A video circulating online appears to show the group's leader, businessman Yevgeny Prigozhin, asking prisoners to join the Wagner group.
"You have individuals coming in who are less experienced, less trained and who are kept in line in a much less efficient way by their commanders," Doxsee said.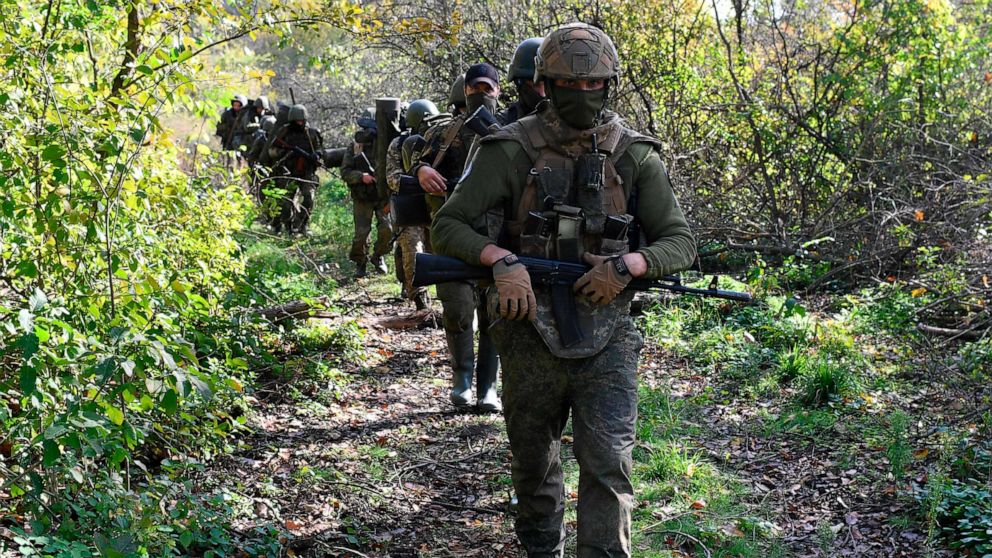 In September, a senior U.S. defense official downplayed the success of Wagner recruiting prisoners, with some felons declining to join given Ukraine's success in its counteroffensive.
Other Wagner fighters have reportedly been drawn in for financial reasons.
Recent satellite images show a growing Wagner burial site, illustrating the grim chances for convicted fighters on the front lines. Another recent video from Russian media outlet RIA Novosti showed Prigozhin — who previously claimed he had no role with the group, a position he has since reversed — visiting the cemetery.
Kirby told reporters in December that Wagner has received weapons it purchased from North Korea to be used in Ukraine.
Despite what the U.S. says is the Wagner group's significant presence in Ukraine, such mercenaries are technically illegal under Russian law and the Kremlin has long avoided discussing the use of contracted fighters.
Doxsee said Russia's purported ban on private military companies (PMC) like the Wagner group allows the government a necessary distance from its operations.
"They are technically all operating in violation of Russian law by means of even participating in PMC…


Read More: What to know about the Wagner group, a 'brutal' Russian military group fighting