Sitting on the deck of the Smyril Line ferry between Denmark and the Faroe Islands, I watched a gang of kids playing tig. Another group were playing football in the netted enclosure. The parents were in the observation lounge reading books. My son Conor and I were taking turns at the port-side telescope, examining the distant outline of Muckle Flugga lighthouse in the Shetland Isles. We wondered why the Faroes and Shetland had never joined as a political unit, given that they are reasonably close neighbours. A history book was required. Next to us, hunkered down in a deck chair, a woman was scribbling furiously into a diary, the margins exploding in hurried sketches.
As foot passengers on a ferry, we were certainly saving on CO2 emissions, producing around 19 grams per kilometre per head, as opposed to 156 on a short-haul flight. But it was the other benefits that I was noticing: the time to read books, write diaries, play tig or simply look around.
The practicalities of terrestrial travel can be a challenge and the costs may be higher, but this is always a richer experience, sometimes becoming more important and memorable than the destination itself. And if, like the restless voyager Ulysses, your return voyage becomes the main event, and you arrive home to find that no one recognises you except the dog, you will have achieved something marvellous. Here are a few suggestions for creating such epic journeys.
Big Baltic beach and boat trip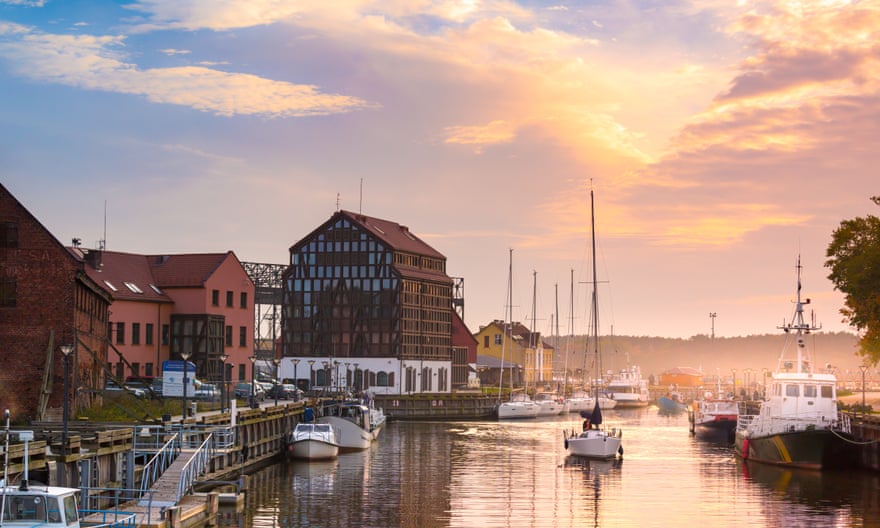 The Baltic may seem an ambitious target for the non-flyer, but with time and patience, it is achievable. The German ports of Kiel and Lübeck (both a short train ride from Hamburg) are former Hanseatic League entrepôts that link the entire northern sea with a network of ferry services. Lübeck in itself is worth a walking tour, then hop on a Stena Line boat to Liepāja, Latvia's third city.
Our trek starts on the city's five-mile sandy beach, but first head to the House of Craftsmen and see the 123-metre amber necklace made from beads donated by the public in 2003. You could watch out for these amber nuggets, which regularly get washed ashore.
Once out of the port, turn south for a lovely bracing walk over the Lithuanian border to the port of Klaipedia, 65 miles away (from where you can get a DFDS ferry back to Kiel) or, more ambitiously, head north, with the sound of the waves forever in your left ear, buying wild strawberries in homemade boxes on the roadside, passing weatherboarded summerhouses and mile after mile of sand. Just 300-odd miles away is Estonia's capital, Tallinn and, just when you think the odyssey is over, there is the Tallink ferry to the Åland Islands at the entrance to the Gulf of Bothnia, and thence to Sweden, with your pockets full of amber.
Swim with moray eels, Ponza, Italy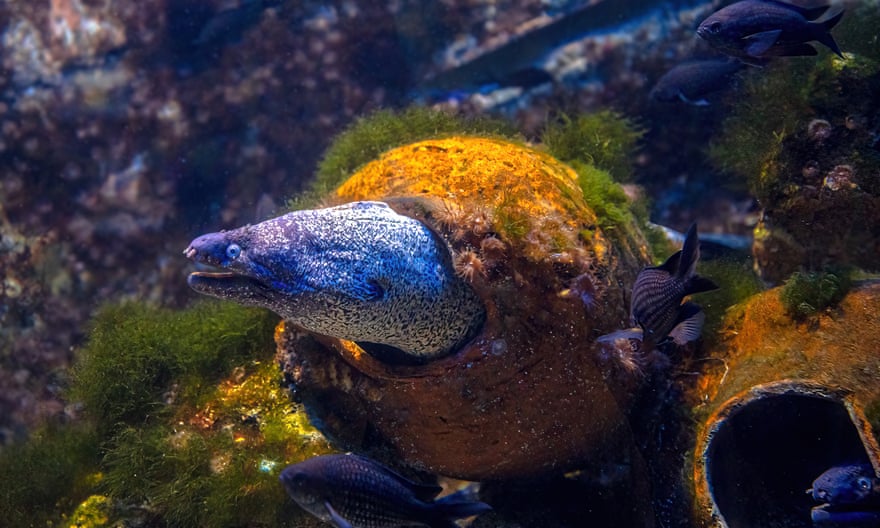 In Roman times, fish was almost always on the menu. The only surviving Roman cookbook, Apicius's De re coquinaria, or On the Subject of Cooking,…


Read More: The voyage is the main event: five fantastic no-fly adventures in Europe | Green