The TAKE with Rick Klein
Perhaps as telling as what's in the House GOP's "Commitment to America" is who will be on hand to help unveil it.
Alongside House Minority Leader Kevin McCarthy in Pittsburgh on Friday morning will be a few dozen Republican House members – everyone from far-right firebrand Rep. Marjorie Taylor Greene of Georgia, to New York moderate Rep. John Katko, who is retiring from Congress after voting to impeach former President Donald Trump.
Such unity comes at the expense of specific policy. The outline developed by McCarthy and his team was crowd-sourced through his members and does not include specific bills he would pledge to pass — avoiding key details on issues including abortion, immigration and border enforcement and respect for election results.
McCarthy is skirting inside-baseball rules disputes, such as a critical one with the House Freedom Caucus that could make it easier for those members to oust a future Republican speaker — perhaps even McCarthy himself.
He is also maneuvering around the issue of Trump, both when it comes to the swirl of investigations surrounding the former president and what it would mean for the GOP if he seeks the White House again.
Trump will more than fill that void Friday night in North Carolina, with a rally that will be closely watched for any signs of dog whistles intended for conspiracy theorists and fringe groups.
McCarthy is seeking to answer those who say Republicans aren't offering an agenda by putting plans in writing, even if those plans are so vague that they will be hard to measure accomplishments against. The politics would appear to be easier, and more unifying, with broad principles around the economy, safety and accountability.
But the entire exercise presupposes that the GOP can win in the midterms while persuading voters the party is about more than its most prominent and controversial voices — something no detailed agenda can truly answer.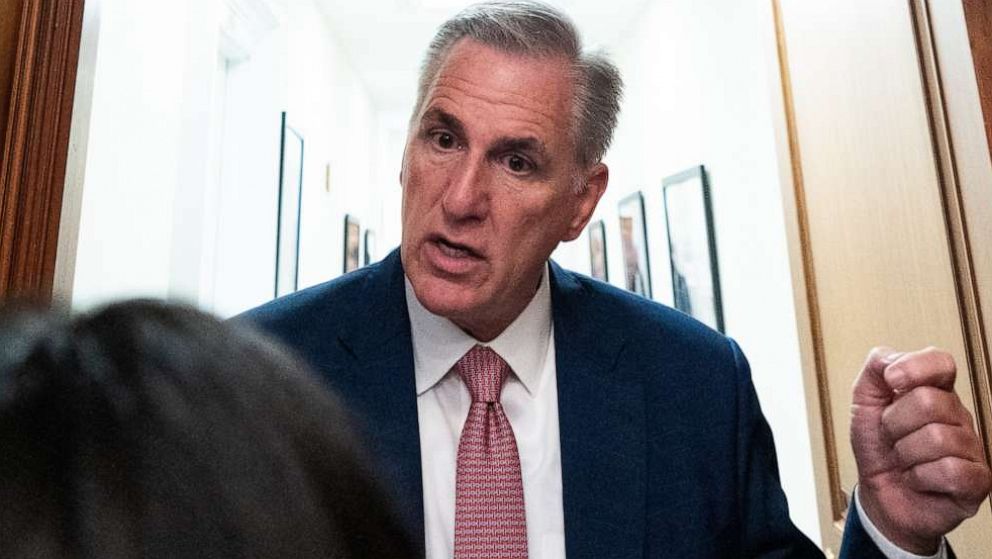 The RUNDOWN with Averi Harper
The Cherokee Nation is pushing for representation in Congress, calling for the House to include a non-voting delegate from the tribe based on a centuries-old agreement with the U.S.
Citing the 1835 Treaty of New Echota, which forced the tribe to leave their ancestral land but which pledged a delegate to the House with Congress' cooperation, Cherokee leaders say it's time the federal government honored its promise to allow for tribal representation on Capitol Hill.
"Congress has failed to honor that promise. However, the Treaty of New Echota has no expiration date," Principal Chief Chuck Hoskin Jr. said in a video statement on Thursday. "The obligation to seat a Cherokee nation delegate is binding today as it was in 1835."
Hoskin nominated Kim Teehee, a former senior policy adviser for Native American affairs during the Obama administration. If given a seat as a delegate, Teehee wouldn't be able to vote on the passage of legislation but could take part in committee votes and make speeches on the House floor.
The push by the Cherokee comes as other strides…


Read More: Kevin McCarthy's 'commitment' to voters punts on divisive choices: The Note