The picture that the top Republican painted was both vivid and terrifying. He warned that additional funding for the Internal Revenue Service would lead to armed auditors banging down front doors to squeeze hard-earned dollars from working Americans.
"Are they going to have a strike force that goes in with AK-15s already loaded, ready to shoot some small-business person in Iowa with these?" Senator Chuck Grassley said on Fox News last week.
The image conjured up by Grassley bears little resemblance to reality. Democrats have indeed directed nearly $80bn to the IRS over the next 10 years as part of their climate and healthcare spending package, the Inflation Reduction Act, which Joe Biden signed into law on Tuesday.
But Republican lawmakers have spread hyperbolic and often false information about how those funds will be used, stoking outrage among their supporters and alarming experts who say the claims could increase the risk of political violence.
Grassley is far from alone in invoking the image of gun-toting auditors. Based on a job posting for the IRS's criminal investigations unit, which makes up only a small fraction of the agency's employee base, prominent Republicans and conservative media figures have falsely claimed that the Democrats' bill will arm tens of thousands of new auditors.
The Fox News host Brian Kilmeade has warned his viewers that "Joe Biden's new army" of armed IRS agents could "hunt down and kill middle-class taxpayers that don't pay enough", while the chair of the Republican National Committee, Ronna McDaniel, has suggested Democrats may soon "send the IRS 'SWAT team' after your kids' lemonade stand".
Such dubious claims have even made their way onto the House floor. As the House debated the Inflation Reduction Act last Friday, far-right congresswoman Lauren Boebert equated expanding IRS resources to "committing armed robbery on Americans".
That comment prompted a rebuke from John Yarmuth, the Democratic chair of the House budget committee.
"This is Republicans making this up to scare the American people," Yarmuth said in response to Boebert's remarks. "I would implore my Republican colleagues to cut out the scare tactics, quit making things up and debate the substance of this bill."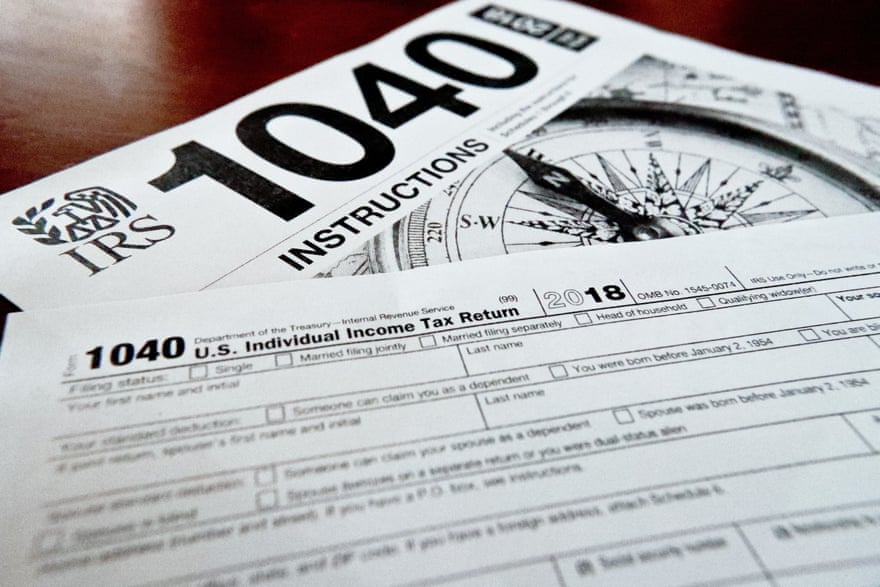 The substance of the Inflation Reduction Act tells a far different story than the one propagated by some Republican lawmakers. The sweeping bill includes a number of provisions to bring down Americans' healthcare costs and reduce planet-heating emissions, marking the country's most significant effort yet to tackle the climate crisis.
The cost of the legislation is covered through a series of tax changes – including a new corporate minimum tax and a tax on companies' purchases of their own shares – as well as enhanced IRS enforcement. The Congressional Budget Office has estimated that the additional IRS funding will bring in approximately $200bn in revenue over the next 10 years, more than…


Read More: Armed … auditors? The IRS becomes the latest target of GOP misinformation | US